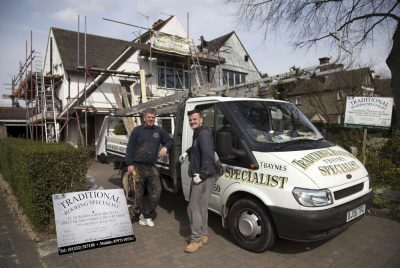 If you are looking for roofers in Dartford then look no further. When it comes to understanding everything there is to know about a roof, Traditional Roofing Specialist have it covered – in more ways than one! Our knowledge and expertise will guarantee that you will receive an exemplary service that will meet your every expectation.
Your home or workplace has to remain in a safe and habitable condition. If you have a faulty roof it could lead to further problems that could prove costly. A leaky roof can lead to mould as well as damaging flooring and ceilings – these can then become extremely hazardous.
Our customers are crucial to everything we do. For generations we have helped to meet the roofing needs of many and we want to continue to do this into the future. We believe that our customers deserve the very best so we have worked hard to create an unbeatable roofing service.
Our aim is to offer reliability, quality and professionalism in one neat package. Whatever your roofing requirements may be we are sure we have a solution that will work. Whether your home of workplace requires a full installation, maintenance or general repairs we are on hand to help. We take on work relating to both domestic and commercial properties proving that we are versatile and highly skilled. As our work is fully insured and comes with local authority approval, you can be sure that everything we do meets all legal requirements.
First class roofing services for our Dartford customers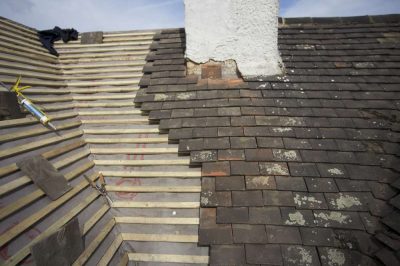 As roofers in Dartford, we know what a first class service is all about. There are many roofing companies out there that promise to be the best. However, trust us when we say that we are streets ahead of our competitors because of our experience and ability to relate to the needs of customers.
Over the years we have worked hard to build up an astounding reputation. When people think of Traditional Roofing Specialist they instantly think of quality, reliability and honesty. Our reputation is important to us and this is why we continue to work hard to deliver in every possible way.
We listen to the needs of our customers and we act and work in a way that they expect. Our workmanship is unbeatable and our qualified tradesmen ensure that our work is of a high standard.
We can repair and install the following: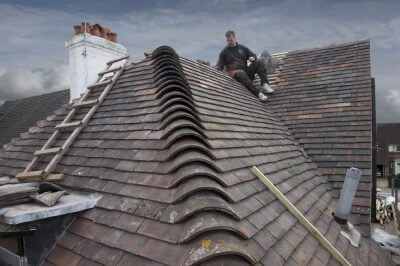 We take on all kinds of roofing work regardless of how big or small they may be. We deal with slate roofs, different forms of flat roofs and complete installations, we even take care of chimney repairs and guttering.
Our ability to work efficiently means that our customers benefit from start to finish. We can offer our advice on design and installation taking your roof from paper to reality. We have worked with many customers because of our excellent reputation and listen and learn to create a roofing package that is tailored to individual needs.
Our team are highly skilled and believe in what we want to achieve as a company which guarantees excellent results every time.
For a roofing service that deals with all major and minor roofing problems get in touch with Traditional Roofing Specialist. We guarantee complete satisfaction with every job we undertake. For more information call us on 01322 527 159 or 07973 695 302, or email us at